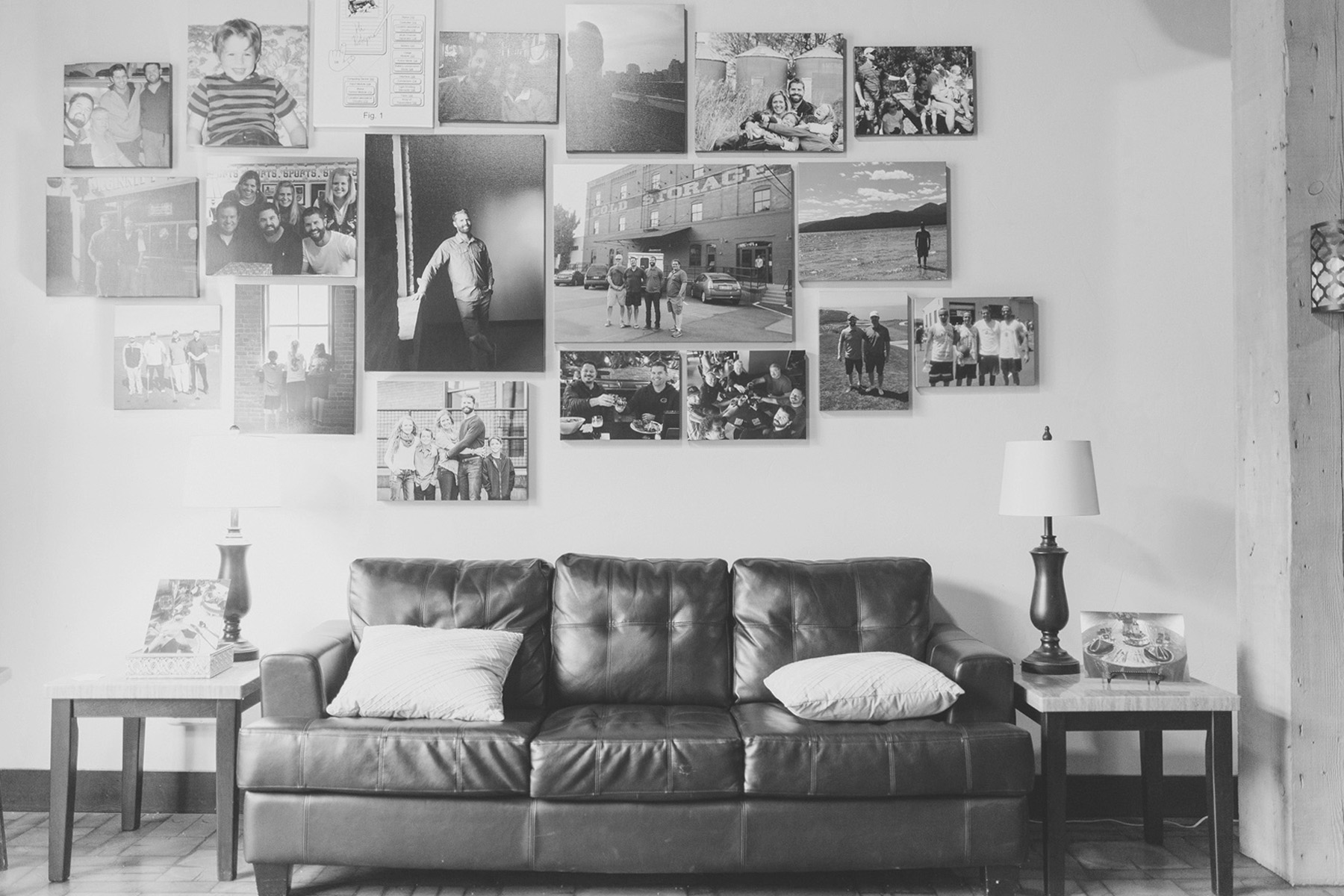 A HUNDRED THOUSAND WELCOMES
When we say our room is special, we speak from the heart. Both the origin and the ongoing pride we take in The McGinnity Room contributes to memorable experiences for all who walk through our door.
Our Room is named in memory of a man we all loved — Daniel T. McGinnity. Dan was my very beloved husband and father to our three amazing children. By trade, Dan was a chemical engineer and patent attorney who became a partner in the law firm located upstairs from what is now The McGinnity Room. Dan's smile was contagious — no one can recall a single moment when he was anything but caring, ridiculously humble and lover of a great party – especially an Irish party. Sadly, he died unexpectedly in an accident in 2016.
Because Dan was so loved and so instrumental in renovating the building in which The McGinnity Room resides, it was a perfect fit to name the Room after him. In opening The McGinnity Room, we brought together people that loved him and want to continue to celebrate him. Everything from the logo and marketing were done by friends and family that loved him. The ongoing operations are still overseen by his friends.
And so, we bring to you The McGinnity Room. Here you can be confident that your experience will be one you and your guests will treasure. Our signature artfully crafted hospitality will make sure that that your needs are graciously accommodated, your guests feel welcome and your special day lives up to your dreams. We take absolute pride in making that happen for you.
CÉAD MÍLE FÁILTE (A Hundred Thousand Welcomes),
- Robyn McGinnity Vasquez
I PHOTOGRAPHED A WEDDING HERE FOR MY BEST FRIEND. I WAS BLOWN AWAY WITH THE SERVICE THEY PROVIDED – EVEN LITTLE EXTRA THINGS ABOVE AND BEYOND SUCH AS ENSURING THEIR KIDS HAD A SPECIAL TABLE WITH KID-FRIENDLY FOODS. I WILL ALWAYS RECOMMEND THIS VENUE TO PEOPLE.
- Amy Marie